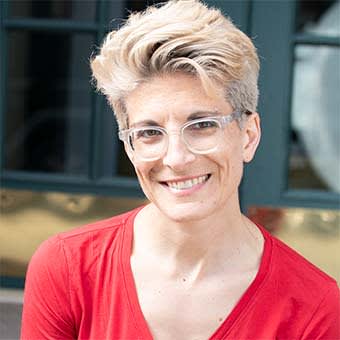 Laura Mitterman, VMD, DACVS-SA
Dr. Laura Mitterman was born and raised in the NYC metropolitan area. They spent the next ten years in Philadelphia at the University of Pennsylvania where they received their bachelors cum laude in geology and environmental science, performed research in the geologic sciences, and later received their veterinary degree. After veterinary school, Dr. Mitterman completed a general medicine and surgery internship at a large veterinary referral hospital in NJ. They spent the next few years working at a family practice in Washington, DC. With surgery still calling, they completed their surgical internship and residency at the a specialty center in Westchester county and became board certified by the ACVS in 2017. Prior to working at VRA, Dr. Mitterman was practicing in hospitals in the NYC metropolitan area. They have a special interest in minimally invasive surgery and surgical oncology but are trained to perform all surgical procedures and love the varied caseload at VRA.
Dr. Mitterman is an avid theater goer and when they are not working they can also be found singing show tunes. Their other hobbies include marathon running and triathlons, Buddhist vipassana meditation and yoga, eating their way through the vegan scene, crystal lore and jewelry making. They also cherish spending time with their friends and family, including their two rescue Cavalier King Charles spaniels George and Lily who enjoy causing chaos wherever they go.
*When referred to in the third person, Laura uses the pronouns they/them.*