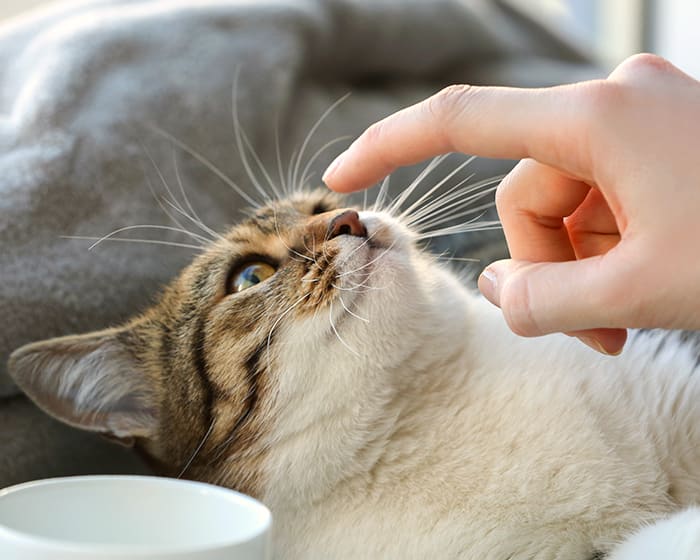 Vet Radiology Services in Gaithersburg
At Veterinary Referral Associates, we have incorporated digital radiology into our diagnostic capabilities for more immediate treatment.
The captured images allow our veterinarians, and the primary care veterinarians who refer patients to us, to share patient information in a much more time-efficient manner.
In addition to providing cutting-edge diagnostic imaging services, radiology also helps your veterinarian perform outpatient ultrasounds.
Radiology with Synergy VIP
Generally speaking, we work with Synergy Veterinary Imaging Partners in order to take detailed images of your pet's internal systems and structures using the most advanced radiography tools and techniques available.
The radiology specialists at Synergy VIP work closely with us to ensure that your pet gets a prompt diagnosis and we can begin treatment planning informed by the detailed information about your pet's condition and well-being that has been collected.
Radiology (Digital X-Rays)
A radiograph, also known as a digital x-ray, is a type of photograph that can reveal information that is not visible from the outside of the body.
Radiography is painless, safe, and completely non-invasive, with very low doses of radiation used. Because the level of radiation exposure required for radiography is so low, radiography can be performed on pregnant women and very young pets.
Radiographs can be used to assess bones and organs as well as diagnose conditions such as bladder stones, broken bones, chronic arthritis, spinal cord diseases, and some tumors.
Teleradiology
Teleradiology is the transmission of diagnostic images and information, such as radiographs or MRI images from one veterinary facility to another for analysis. 
We commonly use this to share diagnostic information with our partner practices, especially Synergy Veterinary Imaging Partners.