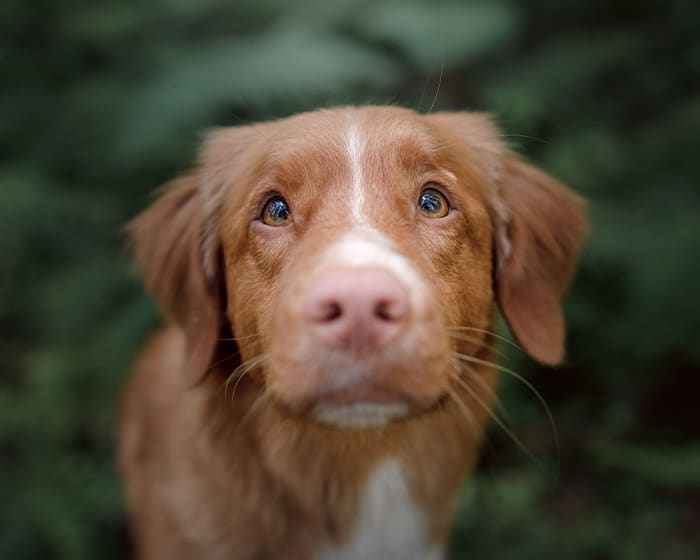 Specialized Eye Care for Gaithersburg Pets
By partnering with your pet's primary care veterinarian, our board-certified veterinary ophthalmologist will provide the most comprehensive and compassionate eye care possible for your pet.
A veterinary ophthalmologist is also equipped to diagnose and treat diseases that affect the structures surrounding the eye, such as the eyelids, conjunctiva, and some of the bones of the skull that comprise the eye socket.
The eye conditions that can potentially affect your pet range from minor to severe. These conditions can lead to discomfort and can affect your pet's vision. When caught early, treatment can reduce pain and preserve your pet's eyesight.
At Veterinary Referral Associates, we can diagnose and treat eye diseases or conditions including cataracts, infections, tumors, glaucoma, dry eye, uveitis, corneal ulcers, and more.
Our Board-Certified Veterinary Ophthalmologist
A board-certified veterinary ophthalmologist, Dr. Bill Crumley, has completed extensive training after veterinary school that focuses exclusively on treating eye disorders in animals. Throughout this training, an ophthalmologist is also required to complete an internship and specialized residency, pass comprehensive exams, and complete publication requirements to become board-certified by the American College of Veterinary Ophthalmologists (ACVO).
What to Expect at Your Appointment
In order to make your appointment with our ophthalmologist as smooth as possible, please bring any medications your pet is taking (both eye and oral) to the first appointment. Recent blood tests or pertinent records should be faxed to us in advance of your visit. 
Patient History & Diagnostics

Once we have received all your information, we will bring you and your pet into an examination room and obtain a thorough history.

Initial diagnostic tests including a Schirmer tear test, applanation tonometry, and vital staining will be completed.

Comprehensive Exam & Additional Diagnostics

The ophthalmologist will then perform a complete exam. The exam will include vision testing, slit lamp examination (biomicroscopy), and indirect ophthalmoscopy.

The ophthalmologist will then discuss with you the current ocular condition and make therapeutic and/or further diagnostic recommendations.

Other diagnostic techniques that may be performed include gonioscopy, nasolacrimal flushing, harvesting of corneal and conjunctival cells, cytology, aqueocentesis, ocular ultrasound, electroretinography, genetic testing for inherited eye disease, and blood pressure measurement.

Discharge & Next Steps

When your visit is completed, you will be provided with discharge instructions containing a diagnosis, directions for medical therapy, and a description of the current ocular condition.

The ophthalmologist will also send your primary care veterinarian a referral letter to inform them of their findings. We strive to work with your veterinarian to provide the best comprehensive care possible.
Symptoms of Eye Conditions
There are common signs an animal may exhibit if eye disease is occurring. If your pet is experiencing any of the following symptoms, your veterinarian can contact us for an appointment with our trained veterinary ophthalmologist.
Discharge
Squinting
Tearing / Tear-Stained Fur
Swelling
Vision Loss (sudden)
Cloudiness
Eye Rubbing
Change in Eye Color
Red Eye
Vision Loss (gradual)