Rehabilitative Treatments for Pets
Throughout their stay, your pet will receive targeted treatment and therapy in a relaxed and comfortable environment equipped with advanced therapeutic aids.
We are fully equipped to develop a custom treatment program tailored to your pet's condition and requirements, ranging from manual therapeutic techniques to low-impact aquatic therapy.
What to Expect During Therapeutic Treatments
Our skilled therapy and rehabilitation teams can design an individualized treatment plan for your pet based on his or her unique needs. Therapy may consist of a variety of techniques, exercises, and others.
We will determine the most appropriate therapies for your pet based on his or her condition, capabilities, and unique requirements.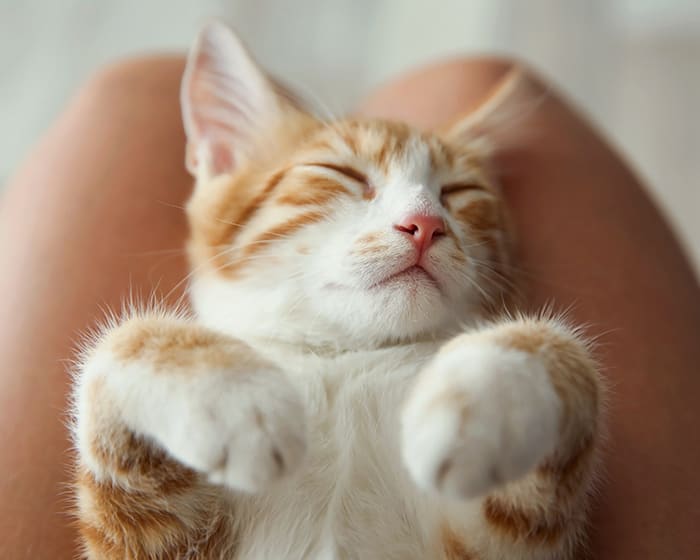 Rehabilitative Treatments & Therapy Options
A customized physical rehabilitation program may include the following therapeutic techniques:
Therapeutic Physical Exercise

Physical therapy is the bedrock of any successful physical rehabilitation program.

Numerous exercises are suitable for a variety of conditions and provide numerous benefits for your pet. We can accomplish the following through targeted physical exercises:

Improve cartilage and ligament health
Improve muscle mass and strength
Prevent or reverse osteoporosis
Increase circulation
Decrease pain
Reduce obesity
Improve function and mobility
Improve flexibility and range of motion
Improve balance and senses
Increase endurance and stamina

Aquatic Therapy

Aquatic therapy, which is low-impact, can help improve strength, range of motion, and endurance.

Water's buoyancy properties help prevent joint injuries, inflammation, and pain.

Aquatic therapy is beneficial for the following conditions:

Post-operative orthopedic procedures
Neurological conditions
Osteoarthritis patients
Overweight patients

We may opt for the 2,500-gallon heated in-ground swimming pool or the underwater treadmill, depending on your pet's needs.

By varying the water level, the underwater treadmill promotes controlled weight-bearing, whereas our swimming pool is a non-weight bearing environment. This is especially beneficial for osteoarthritis and neurological conditions that cause weakness.

Swimming is not recommended immediately following many surgical procedures; the treadmill may be a better option.

Our therapy team will assist you in determining which is the most appropriate for your pet's condition.

Cryotherapy

Cryotherapy uses extreme cold to freeze abnormal tissue, which makes it easier for your vet to extract.

It is used to treat various skin conditions and even some cancers, including prostate and liver cancer.

It is a minimally invasive therapy and most pets recover quickly with very little to no pain. Cryotherapy is usually never done with open surgery.
Therapeutic Treatment FAQs
Read our most frequently asked questions about treatment and therapy for pets, or contact us to ask a different question.
Why does my pet need physical therapy?

Physical therapy is critical for your pet's recovery, regardless of whether they've suffered an injury, trauma, surgery, chronic pain, neurological condition, or another ailment.

We can focus on pain management and overall health while achieving your pet's goals, which may include improving your pet's balance and coordination, endurance, and stamina, with a customized rehabilitation and therapeutic program.

All of these factors contribute to healing, with the ultimate goal of ensuring your pet feels their best and the two of you enjoy many more years together.

What conditions can physical therapy be used to treat?

Physical therapy can be used to treat a variety of conditions that your pet may have, including the following:

Osteoarthritis
Recovery after major surgery (hip surgery, cruciate repair, limb amputation, etc.)
Spinal injuries
Disc disease (IVDD)
Soft tissue injuries
Obesity
Chronic pain

What can I do at home to achieve the best results possible from physical therapy?

At-home exercises may help promote healing and progress in physical therapy, depending on your pet's condition and requirements.

Consult your veterinarian and/or therapy team to determine whether and when at-home exercises should be included in your pet's treatment plan, as well as which ones would be beneficial.