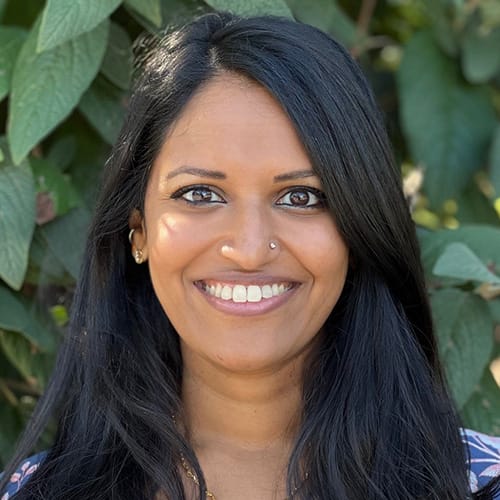 Sindumani Manoharan, VMD, DACVIM (SAIM)
Dr. Manoharan received her B.S. in Animal Sciences from the University of Maryland College Park. As a Philadelphia native, she returned home to attend The University of Pennsylvania School of Veterinary Medicine, where she was a member of the Phi Zeta Honor Society and obtained her VMD with honors.
She completed a small animal rotating internship at the Animal Medical Center in NYC, where she was distinguished with the Donald J. Bruckmann Award for Outstanding Intern of the Year. She later went on to pursue a residency in small animal internal medicine at the University of Pennsylvania.
Dr. Manoharan enjoys all aspects of internal medicine. However, she especially enjoys gastrointestinal disease and endoscopy, endocrine diseases, and auto-immune disorders. She appreciates the need to balance multiple co-morbidities and maintain quality of life for pets as they age.
In her free time, Dr. Manoharan loves watching Marvel movies and tennis, eating and rating burgers (self-proclaimed burger connoisseur), and reading fast-paced thriller novels.