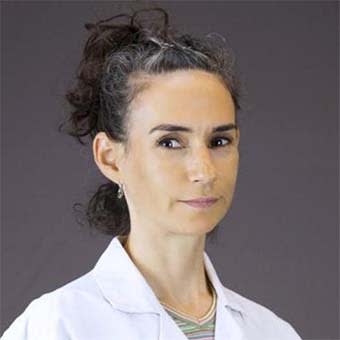 Tina Conway, DVM, MA, DACVIM (SAIM)
Dr. Tina Conway has been an integral part of our internal medicine department since 2001. Dr. Conway graduated from New York University in 1989 with a Bachelor of Arts in Anthropology, with honors. She then went on to obtain her Master of Arts degree in Anthropology in 1991. She attended Michigan State University, College of Veterinary Medicine, where she received her DVM with honors in 1995. She did an internship in Small Animal Medicine and Surgery at The Animal Medical Center in New York City and a residency in Small Animal Internal Medicine at Michigan State University, 1996-1999. Dr. Conway became board certified in Small Animal Internal Medicine by the American College of Veterinary Internal Medicine in 1999.
Dr. Conway manages the radio-iodine program, at Veterinary Referral Associates, for the treatment of hyperthyroidism in cats. This is the most common hormone disorder of older cats and radioactive-iodine therapy is considered the treatment of choice by the American Association of Feline Practitioners. Dr. Conway collaborates in research with veterinarians at VA-MD Regional College of Veterinary Medicine to improve the treatment of hyperthyroid cats and is the Key Opinion Leader with IDEXX Laboratories where she teaches other veterinarians how to improve their care of hyperthyroid cats. Additional medical interests of Dr. Conway include management of other endocrine problems, endoscopy for evaluation of GI problems, and urinary disorders in cats and dogs.
Outside of veterinary medicine, Dr. Conway enjoys spending time with her family and hopefully, totally relaxing while riding her bicycle for hours on the weekends. She has two teenagers, a whippet, and two cats at home.