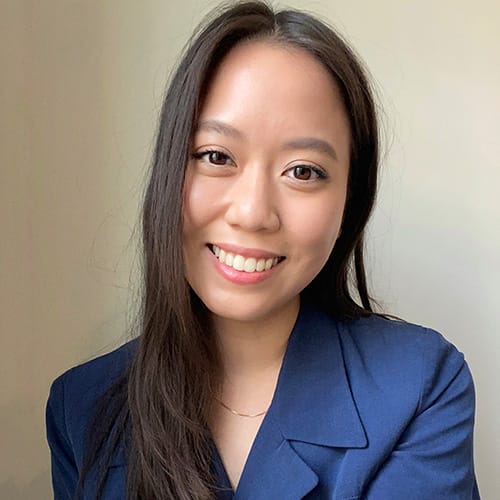 Ngochan Grace Tran, DVM
Dr. Ngochan Grace Tran grew up in Montgomery County, Maryland. She received her Bachelor of Science degree from University of Maryland, Baltimore County and her Veterinary Medicine degree from University of London, Royal Veterinary College.
When she is not working, Dr. Tran enjoys cooking, spending time with her friends and family, and exploring new cities and restaurants. She is excited to be back in Maryland after spending five long years in London!